TRAUMA
Taken from
:
Science from the article suggest a partial explanation with the following:
"Getting insights into neuroplasticity during early visual learning in these highly visually guided navigators moves us a big step forwards in the understanding of how visual information is encoded and learned for spatial behaviour. What's more, it shows beautifully how the finely tuned interactions between brain, environment, and behaviour are responsible for the bootstrapping of the navigational systems of these prodigious foragers".

***********************************

THE SENSITIVITY OF HUMAN RELATIONSHIPS.
In Body Sensitive Psychotherapy
We understand there is much more to energetic radiation.
For healing therapy to be effective
Client and Counsellor need to merge this energetic radiation
Of each other to a natural harmonious state.
Interlinking the energetic circles.
We name this place
"Loving presence".
Effectively merging our sensory radiation.
What's Is Matter:
Observations from daily living with loving appreciation for life in all of
Natures' inclusive wisdom have delivered us genuine sensory awareness to an energy
Infinite radiatiation.
Assembly of energy which forms to become "matter".
It is the ability of retaining this innate sense of recognition
To all aspects of
Visible and invisible radiation
Across the universe.
Which all creatures great and small use to live by.
It's how tiny Ants find the sugar & Bees pollinate flowers.
And Homing pigeons cover hundreds of miles to their coop.
Meanwhile "White Ants" which are not ants
But are related to the Cockroach family.
White Ants are actually Termites.
Who find such clever ways to hide whilst they eat our homes.
Termites are very clever in the way they consume this food.
They have a strong aversion to sunlight and prefer humid environments
Termites will typically eat wood, for example, from the inside
Leaving the outside shell to keep them in their
Preferred darkness in a moist surround.
By their foraging underground, this desire for darkness is satiated
It also means they can travel swiftly,
Silently and undetected to their next source of food.
Comparable behaviour occurs within man kind where the
Termite is
IMPLICIT
In similar manner
Implicit mind works at high speed
Impulses travel in all directions at all times.
Hidden below and behind consciousness.
Termites and Blowflies play important roles in nature's environment
In that they recycle rotten timber and decaying flesh in the wild
Returning valuable nutrients to the soil,
But as forests and wooded areas have cleared,
Termites have found a new food source . . . our homes!
Such intuit wisdom has been retained for essential survival by plants and animals primarily to kept them alive and functional in a world overloaded with competive and suppressive conditioning by predators, the greatest being that of the ever fear filled, "would be" dominant species of UNCONSCIOUS MANKIND who continues to stagger as voracious Termites across earth's Wilderness devouring nature by insatiable consumption.
$$$$ UNCONSCIOUS man consumes Its own home environment $$$$
Well that was until COVID-19 arrived to Wake Up and reset CONSCIOUSNESS
Throwing "Spanners of DEATH" into the wheels of commerce,
Releasing a world Pandemic of unresolved Mental Tension through the exposure of
Residual Emotional Trauma.
Radiation levels of previously denied Anxiety and Depression
Were exposed as people were confined Indoors
Compelled to sit with their normally avoided radiated sense of
Accumulated toxic discomfort.
Discomforts which were previously brush aside by all forms of comforting socialisation, of connection, and public assembly.
COVID-19 became a WAR.
Birds on the Wing used in war time for home bound communication after a crash
Covid forced gatherings and all forms of emotional expressions to be denied.
All possible expressions for Joy and Sorrow became caged like those war year birds
Boxed, waiting to be released for their long Journey back home
Calling for help,
Connection, comfort and shelter.
Yes all creatures great and small need the basic shelter of some home.
Back HOME to that first place of BASIC SHELTER....
Not a big house but that safe healed place as we were born,
Entire unscarred and lovingly connected and nurtured by Mother.
ENDLESSLY SEEKING A HEALED SELF.
All of us unconsciously crave gratification of the
innate need
in LIFE.
Life is our Spirit
Arriving within Conception.
Life itself, carries and brings this need
Life wants us back home with our SELF.
Life Radiates to connect itself to Life.
Self is home where we initially sensed our own RADIATION
Inherited from the cells within our endless line of DNA.
AWAKEN NOW
Welcome to the 7 SENSES

5 External
As
Above
1. Sight, 2. Sound, 3. Smell, 4. Touch, 5. Taste.

2 Internal

So
Below
6. SOMATIC WISDOM
7. LIFE
HOME NOW
WOUNDED HEALER
IN NURTURING
SAFETY OF SELF
WE SHARE LOVING RADIATION.
777

Home

777counselling.com
Following on along the organic them about pruning the Tree of Life to reduce old growth and encourage new fruit from
Xylem & Phloem
and the Poly Vagal Nerve we look further into us via the Veins within the leaves of man kind.
A

cotyledon

"seed leaf" from

Greek

: is a significant part of the

embryo

within the

seed

of a

plant

, and is defined as "the embryonic leaf in seed-bearing plants, one or more of which are the first to appear from a

germinating

seed."




The number of cotyledons present is one characteristic used by botanists to classify the

flowering plants

(angiosperms).


Species with one cotyledon are called monocotyledonous("monocots").

Plants with two embryonic leaves are termed dicotyledonous ("dicots").
In the case of dicot seedlings whose cotyledons are photosynthetic, the cotyledons are functionally similar to leaves.

However, true leaves and cotyledons are developmentally distinct.


Cotyledons are formed during embryogenesis, along with the root and shoot meristems, and are

therefore present in the seed prior to germination

.
Read more...
THINKING SELF CONVERSATIONS
There are memories, the psychiatrist Mark Epstein explains, "that are not so much about something terrible happening, but, in the words of D. W. Winnicott [the great British children's psychoanalyst] about
'nothing happening when something might profitably have happened.'
These events are more often recorded in the soma, or body, than in the verbal memory,
and they can be integrated only by subsequently experiencing and making sense of them."
Information that you have to consciously work to remember is known as explicit memory where as information that you

remember unconsciously and effortlessly

is known as implicit memory.
HERE BODY SENSITIVE PSYCHOTHERAPISTS ENGAGE
STUDY OF UNCONSCIOUS "INDICATORS".


By contacting and staying with the particular self comforting unconsciously displayed nuance or gesture we are able to follow the experience into the residual energetic somatic store of the trauma which was absorbed at the moment of the experience most frequently at infancy.
The following is from
Gabor
Maté, book Scattered Minds (pp. 259-262).
"When a client finally came to recognize and make sense of the memories encoded in his body states and emotional reactions, he saw that his present-day troubles arose not from what
had happened in his family,
but from what had not happened.
He found that he had been living a memory each time anxiety gripped him when a woman seemed to cool toward him or even when she tried to end a late-night telephone call.
His fear of intimacy was itself a reliving of long-ago events, a precise marker of what had never occurred.
It was a function of implicit memory
.
We saw in the previous chapter that implicit memory is the imprinting of brain circuits with the emotional content of early experiences. (ADVERSE CHILDHOOD EXPERIENCE STUDY)
These circuits become activated without the person's having
any awareness that what he feels in the present really belongs to the past
.
"In a situation like this," writes Joseph LeDoux, "you may find yourself in the throes of an emotional state that exists for reasons you do not quite understand."
LeDoux, quite aptly, refers to implicit memory also as emotional memory.
How can we understand the clients reactions to his female lovers as
implicit memory?
Gabor Mate in his book Scattered Minds writes:
In chapter 10 we saw how a portion of the frontal gray matter on the right side of the brain—the orbitofrontal cortex, or OFC—is dominant in processing emotions and interpreting emotional stimuli.
It responds to tone and body language rather than to the specific meanings of words.
Its interpretation of the present is heavily influenced by the past—by the traces of early childhood emotional interactions encoded in its circuitry, what we have
called the footprints of infancy.
Let us assume that in the clients formative years there were stresses in his parents' lives that prevented his needs for attunement and attachment from being met. (There is, in fact, plenty of evidence to support that from details that he is able to recall of his later childhood years.)
The emotion a sensitive infant would experience when he feels cut off from his primary caregivers would be a deep anxiety of being abandoned, which is precisely what the client experiences at the slightest intimation that a woman whose attention he wants is withdrawing from him, if only on the telephone.
Clients anxiety is not over the ending of the relationship—he is serially ending relationships—but over being the one who is left by the other.
When mother and infant are rapturously gazing into each other's eyes, the infant at some point will look away, to avoid being overstimulated.
He has no anxiety over doing so.
Should the mother be the one to break eye contact, however, the infant is mortified and is immediately swept into the physiological state of shame.
Clients desperation to avoid that state is based on his implicit memories of it.
The circuits activated whenever he fears being left are those encoded with the emotions he first experienced when, as a highly sensitive infant, he did not receive the unqualified and undivided loving attention he needed and craved.
In this way he remembers what did not happen.
The fear of rejection is not unique to the ADD personality—no single psychological feature of attention deficit disorder is unique.
Its importance in attention deficit disorder comes from the hyperreactivity of temperament everyone with ADD was born with.
In the ADD adult, as in the child, this hypersensitivity magnifies the impact of every emotional stimulus.
The fear of rejection is never far below the surface.
People with ADD are exquisitely sensitive to the merest hint of it, even if the hint is only a figment of their fearful imagination.
It is triggered by any stimulus that ever so vaguely resembles rejection, even if no rejection is intended.
The trigger can be a wife declining to have sexual intercourse with her husband on a given night, but it can also be as minor as a glance, an inadvertent comment or an averted look.
The ADD adult does not know the difference between refusal and rejection.
When he hears no from a lover, a friend, an employer, it's as if the universe is negating his right to exist.
In the above example, the wife may or may not have rejecting feelings toward her husband, but his implicit memories make it impossible for him to feel anything other than rejection.
Poor self-regulation also disables him from responding like an adult, no matter whether his partner feels rejecting or only uninterested.
The emotions associated with implicit memories of feeling rejected may be strong enough to bring up thoughts of life not being worth living.
"My husband looks so lost when I say no to him," a woman reported during a family therapy session. "He looks completely defeated and crushed. It makes me feel so guilty."
The husband's response is that of the sensitive infant when the parent is emotionally unavailable, because for the infant life truly seems impossible
without contact with the nurturing parent.
The other, the one who did the "rejecting," is seen and thought of as all-powerful and cruel;
the self is experienced as isolated and helpless, utterly unable to escape from emotional pain.
One man who felt unwelcome in the marriage bed spoke bitterly of his wife as the ice queen—By implication, he was the abject underling.
Referring
Implicit memory
to our AUTONOMIC NERVOUS SYSTEM;
We have learned that the Polyvagal Nerve has two identical cellular pathways.
1. Myelinated nerve cells of the Mammalian evolved
Ventral Vagal
.
2.
UNMYELINATED
nerve cells of of the REPTILIAN evolved Dorsal Vagal
Where
IMPLICIT MEMORY
behaviour responds
Unconsciously,
WITH
Immediate Somatic response.

When Relating

XYLEM & PHLOEM TISSUES

ORGANICALLY TO MANKIND


WE ARRIVE AT SIMILAR IMPORTANT AREA OF

THE POLY VAGAL SYSTEM


Of OUR

AUTONOMIC NERVOUS SYSTEM.



Difference Between Xylem And Phloem


Essentially, a vascular plant has specialized features that help
it to absorb
Water and Minerals
From the soil.
These include special tissues such as xylem and phloem.

Xylem and Phloem
Xylem and Phloem are two different types of vascular tissues, which are mainly involved in the transportation process.
These tissues form a vascular bundle and these work together as a unit.
The movement of xylem is unidirectional, while the movement of phloem is bidirectional.

Let us explore the major differences between xylem and phloem in detail.

Also Read: Transportation in Plants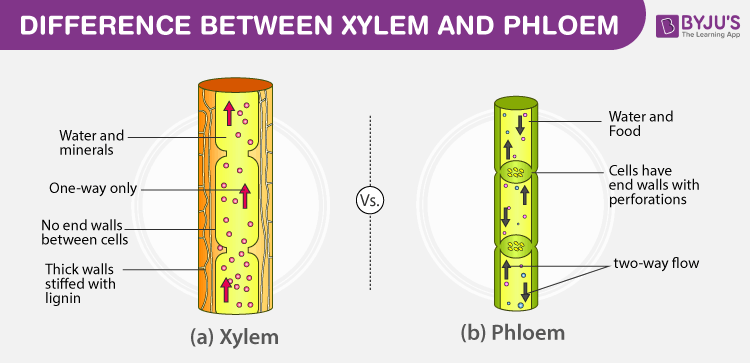 Following are the important differences between xylem and phloem:



Xylem is one of the important tissues of the vascular system of plants.
The main activity of this tissue is to transport minerals and water from roots and carry them to other parts of the plants. It has two separate chambers, tracheids and vessels for transporting minerals and water. The term xylem is derived from the Greek word – ξύλον (xylon), meaning wood.


Phloem Tissues

Phloem is also important as the xylem tissues for the vascular system of plants. The main activity of this tissue is to transport nutrients and food from leaves to other growing parts of plants.
The term phloem is derived from the Greek word – φλοιός (phloios), meaning bark.

XYLEM & PHLOEM TISSUES IN PLANTS CARRY CRITICAL SUSTENANCE

ORGANICALLY.
SO ALSO DOES THE NERVOUS SYSTEM
RESPOND NATURALLY THROUGH OUT MANKINDS BODY.


HERE WE ARRIVE AT

THE POLY VAGAL SYSTEM

Of THE


Where we experience the familiar residual experience of
SEPARATION.



When plants and Nature are separated
Exposed to or Denied
LIGHT
WATER, NURTURE, CARE & NUTRIENTS.

ALL LIFE BECOME STRESSED.

Myelinated gif


Sympathetic activation

takes seconds

and involves various chemical reactions.
Once the fight-or-flight chemical reactions have begun,
It can take our bodies 10–20 minutes to return to our pre-fight/pre-flight state.
Hence we are left with that follow on "excited" or uncomfortable "sickening feeling" in our gut.
Ventral vagal release into activity

takes milliseconds

.
Ventral vagal release into activity does not involve these sorts of chemical reactions. Therefore, we can make quicker adjustments between activation and calming
.

Meditation & Breathing Works Wonders.
SADHGURU

LESSON ONE:
An individuals greatest self challenge is in learning to honestly understand,
To know and accept our own differences.

"Know they Self."

Then all will be able to allow and learn to appreciate and live comfortably
By allowing and accepting each others differences.


Until such consciousness is awakened,
Cultural judgement, racism and social division with dislocation is guaranteed.
Guaranteed to persist, live with & feed the insatiable self generating industry of consumerism
In all of its self gratifying "Sugar Sweetened" disguises.
Ever increasing persuasive advertising is manifesting within society as more individuals are stressfully driven to the Emotionally shattered nervous state of being
Psychologically DIFFERENT.
CONSIDERED AS BROKEN,
SOCIALLY DISCARDED, CAST OFF TO THE SCRAP HEAP.
Fortunately previous indoctrinated exposure to old behaviour
Is dawning across society as consumption and practice of all forms, styles and methods
Of AVOIDANT BEHAVIOUR
Arise to the degree of individuals and societies
Physical, Psychological and Emotional collapse with destruction of health.
DO TAKE NOTE
Our world is amidst the greates DENIED
AVOIDED
Mental Health pandemic.
Of
DRUGS, ALCOHOL. SUGAR. GAMBLING. PORNOGRAPHY. INTERNET GAMING. SPORT.
DOMESTIC VIOLENCE - DEATHS. LEGAL - POLITICAL - RELIGIOUS CORRUPTION.
TO ROAD RAGE. BANKRUPSTIES. IMPRISONED REFUGEES. SUICIDE.
AND INTERNATIONAL INVASIVE MURDEROUS ASSAULTS.
All absolutely evident by
COVID dominated
SOCIAL ANXIERTY, CONFUSION & FEAR.
Exposing under resourced and overloaded Hospitals,
Over filled Prisons.
And Hideous Illegal Refugee
DETENTION CENTRES

REALISATION



Experienced Bush Stock Men & Indigeneous peolple
Know, watch, appreciate and understand nature.
Nature knows
Stock born in difficult seasons
Seldom Thrive.
Many species may wilt, perish & die early.

Undernourished Primary Incubation
Impacts
DEVELOPMENT IN ALL SPECIES OF
PLANTS ANIMALS and HUMAN KIND.
WE ARE ONE
CONSCIOUSNESS
OF
LIFE.

Further Articles:
Addiction of Indoctrination.

Appointments for Face to Face or On line Therapy
Call 0412 777303.

Has been said before:
"Do your best to Love One & Other".


INFANT EMOTIONAL RECOGNITION


Preference for energetic radiation from
"Happy faces & warm Hearts"
for newborns indicates that humans are born
With innate Energetic Recognition & Communication Systems.

Along with our fully functional
Cardio Vascular System
Nervous System
Digestive System
Renal System


BORN WITH A COMMUNICATION SYSTEM ALSO.
"CRYING"
VOICE
BEFORE WORDS.

The University of Notre Dame's Department of Psychology studied
600 adults
And
found that those who were cuddled as children grew up to be healthier,
Kinder, less depressed and more empathetic as adults.


"What parents do in those early months and years are really affecting the way the brain is going to grow for the rest of their lives, so lots of holding, touching and rocking, that is what babies expect,"

lead author, Professor Darcia Narvaez.
"They grow better that way. And keep them calm, because all sorts of systems are establishing the way they are going to work.

If you let them cry a lot, those systems are going to be easily triggered into stress.
"We can see that in adulthood, that people that are not cared for well, tend to be more stress reactive and they have a hard time self-calming."


Identical to those children exposed to Adverse Childhood Experiences.



All this is why we get sick....... Gabor Mate


.
Gabor Mate's work and writings.
We know and understand that babies maybe and are actually severely effected by either and or both parental ingestion and exposure to and use of drugs, alcohol, stress, anxiety and depression prior to during and after pregnancy. (See Fetal Alcohol Stress Disorder)
So too are babies mortally wounded by unintentional, possible even well meaning neglect and abuse by many well intended parents.
Your children are the sons and daughters of the Universe "they come through you but not of you" told Kahlil Gibran in his work of The Prophet.
Remember those expression "Give me a boy till age 7 & I'll cut you the man". ...
Or "Spare the rod and spoil the child" beliefs & attitudes.
Today parents are beginning to understand that childhood trauma is being exposed, with due recognition to Gabor Mate MD, through his work and study, as the primary cause of the massive world wide
mental health pandemic
whose mortality rate far exceeds and will continue to exceed the Covid-19 Pandemic whilst ever the transference, toxic effect and influence of Trauma is neglected by society.
TAO
"He who seeks shall find"
We may arrive at this wonderful place through lots of personal soul searching life experiences, pain joy and suffering as explained by the Tao below.
"
Tao
is the natural order of the universe whose character one's human intuition must
discern in order to realize the potential for individual wisdom.
This intuitive knowing of "life" cannot be grasped as a concept;
It is known through actual living experience of one's everyday being."
However as Robin Williams famously told Matt Damon in that great movie "Good Will Hunting"
"It is not your Fault.....it is certainly not YOUR FAULT"
Most of this trauma was delivered before conscious memory recorded the experience.
However as Professor Bessel van der Kolk has written
Our BODY KEEPS The SCORE.

Read more...

CURIOUS QUESTION.

?

SHORT ANSWER

It comes about unconsciously
Through the innate wisdom

of

LIFE'S
INNER MEMORY

DUE TO

SHOCKING ENERGETIC SPLITTING

Which organically separates

Conscious awareness
from
Emotional sensations.


Instantenous & recurring responses
To avoid painful feelings

All

Physiological

impregnated residue of toxic

emotional pain.

Sensations which endlessly seeks comfort from
COMPULSIVE
AVOIDANT
DRIVEN
Behaviour.

Sugar, Gambling, Alcohol, Drugs, Pornography, Sex, Work,

Excitement, Winning,

Shopping, Fashion,



Cheating, Dishonesty, Lying to Crime.



Hooked into all this is man's Ego & Ignorance.



Yes we are all in this together.






Watch Gabor Mate's Incredible Movie
TRAUMA

Thanks to Gabor Mate
We are upon a profound AWAKENING of consciousness.

Gabor's book Scattered Minds tells it all.


More at
MENTAL WEALTH.

Appointments available to work with Trauma & Relationships

Face to Face or on Line

0412 777303
777counselling.com


ACTIVE PRISM of CONSCIOUSNESS

During a Counselling session some years ago the words
"We are all symbolic tuning forks" came from my mouth.
I was rather amazed at this unprepared statement.
"Yes identical to tuning forks",
I repeated after a pause.

At that time I really did not know where that unprepared flash of imagination was leading me. However it is quite an apt metaphor to explain and demonstrate ingrained, unconscious & often dysfunctional, conditioned behaviour, so maybe I should say thanks to the creator of my,
at times, rather vivid imagination.

During our life time we have all been emotionally hurt, damaged, wounded in some way, shape, manner or form, from a multitude of situations since the moment of our conception, and today we are acknowledging generational transferance of trauma.

See this demonstration of Energetic transference of TUNING FORKS.
A positive parallel to inter relational communication or more the point.


Defensive self protective Emotional radiation.



Our psyche is irrefutably, naturally brilliant and adaptive to "take note" of

and record

that

first hurt feeling

.
All directed by the innate wisdom of Life's intention to survive.

So forever more when ever there is an unwelcome, emotional sensation experienced the signal instantly runs though the "cables" of our Central Nervous System back to where that first wound is anchored in the body where scores are kept.

Possibly held and filed within every moment of our DNA through out the body with a cognitive library reference deep in our
Reward Centre at the Hypothalamus.
For those who are familiar with the IceBerg theory where just 5% of us is conscious, the part above the water, whilst our unconscious self makes up 95% of the Iceberg

So we may cry at the directors portray of a sad moment in a movie when the screen observation may contact some unconscious memory of retained sadness from a childhood moment of experience.

Similarly when a body sensitive aware therapists recognises some indicator of sadness or emotional distress indicating some format of ungratified need and therapeutically allows the client time to bring that energy forward for release we experience the related emotion
and may cry, feel afraid, disappointed or even angry.


Comforting the reward centre.

So as with the tuning forks when ever our psyche picks up any sense of vibrating threat we instantly reference the feeling back to our 'Being" to ensure our safety.


---


Comforting the reward centre.

Watching a movie or a child playing with a puppy activates this frequency and we may cry, or feel disturbed to the point of moving to feeling threatened, feeling we should take some action according to however we have been "conditioned, "indoctrinated" or "Adopted" from observation or experience and

so raised to believe

.

Of course there is the positive side to such conditioning, however.
Too often the negative response by one's Ego to feeling out of control or frustrated can lead to the Ego immediately adopting the stance to Fight (raised to Anger) Fly, or Freeze (Dissassociate as little children adopt this behaviour because little children are entirely defenceless so that bare and grin with the initiated freezeing onset of the instantaneous
"gate way master" in the Poly Vagal Nerve.

Humanist behaviour psychologist, Abraham Maslow told us our Second Essential need which



must be gratified

is to "Be free from threat."


As with the tuning fork demonstration above, any radiating energy from another person or situation naturally activates that nerve centre and triggers the related vibration setting us "off" as occurs when our now hypervigilant

"inner tuning fork"

is alerted.

The precise frequency was built into the tuning fork to vibrate when it is bumped.

So in our own way we need to teach ourselves to listen carefully to the frequency of our inner "feelings".




RESPONSE ABLE BEHAVIOUR

This way we teach our self to manage and understand our own

Anxiety

and hence release

Our self from that familiar "cable tightening" choking throat anchor.

In this way we teach ourselves to become

RESPONSE ABLE

.

SELF HEALING FROM COUNSELLING THERAPY.

Appreciating that our body, our entire psyche,

naturally knows how to and actually does heal itself

when we begin to love and understand just who we really are, over

HOW WE HAVE UNCONSCIOUSLY CONDITIONED OURSELF TO BE HUMAN.

HUMAN BEINGS.... WE BE.

Again we refer to the adoption of conditions from our founding environment readily seen in the Accent and language of voice adoption.

Very often it comes as quite a shock to realise we have also inherited "ACCENTS OF BEHAVIOUR" from the very same environment, memory of which, as with trauma, remains resident in the vocal chords regardless of the further adoption of a new language or partner.

Music and its ability to reawaken the brain.


Music is organized sound.

It is the space between notes where noise becomes music.

Virtually all cultures have used the powers of music therapeutically.

For several hundred years, the role of music became one of entertainment.

Only recently has the use of sound and music reappeared as a precious

healing mode in our western culture.

The goal of music therapy is to reduce stress and pain, promote deep relaxation, develop self-awareness and creativity, improve learning, sleep, and clarify personal values.

See the brilliant article about Music for treating Dementure from Catalyst on our web site.


PRISM OF CONSCIOUSNESS

Has much greater wisdom for us than simply being a LIGHT sentence.!!!!

Let the Light Shine


INRIGHT INSIDE

.

SEE My Father's House
Has many rooms

.
12 APOSTLES MAKE UP SOME ROOMS
CRANIAL NERVES
OUR
POLY VAGAL
CHORDS to ORGANS
Further UNIVERSAL awareness is timely reward for the greater consciousness of society which has been unconsciously veiled,
"wool blinded"
until now.
Wool Blinded like Ba Ba Black sheep by being repeatedly led down the materialistic path into the wilderness by the dysfunctional patriarchal shepherds of society which have held power by dominating and destroying women until Covid-19 arrived.
Now we reccord that Mary had a Little Lamb
It's Fleece was white as snow
And ever where that Mary went
The Spirit within Her Little Lamb did go.
Yes Covid-19 is our Canary in the "cold minD"
!!
RE-minding society that we had been held in a Pharaoh form of
Materialistic slavery as rightly declared by all Spiritual Master.
NOW
Is the time to Wake Up.

LOVE YOURSELF

ONLY YOU WILL EVER BE ENOUGH.



How our responses to
proximity and touch are mediated
by natural neural mechanisms.




Professors Dr Sue Carter Phd, Dr Stephen Porges Phd with Amber Gray
Love or Trauma Workshop.
Professor Stephen Porges and Amber Gray with
Psychotherapists Carol Stuart and Rod McClure.
AUSTRALIAN WEB EDITS:
Updates are necessary to this article as of August 2021.
With specific reference to Gabor Mate interconnected holostic over view brought to attention with his work on Scattered Minds and The Wisdom of Trauma 2017.

More from Dr Nadine Burke Harris on Adverse Childhood Experience study of 15,500 adult Americans who show a direct relationship to failing health and adverse childhoods.

1994;
Professor Porges presented his Polyvagal Theory to understand and treat features of stress, depression, trauma, autism and other psychiatric disorders,.
Dr. Porges is a leading international neuroscientist with particular interests in understanding the neurobiology of social behavior.


His research crosses disciplines and he has published in anesthesiology, critical care medicine, ergonomics, exercise physiology, gerontology, neurology, obstetrics, pediatrics, psychiatry, psychology, space medicine, and substance abuse.


In 1994 he proposed the Polyvagal Theory,
A theory that links the evolution of the autonomic nervous system to the emergence of social behavior.


The theory provides insights into the mechanisms mediating symptoms observed in several behavioral, psychiatric, and physical disorders.

The theory has stimulated research and treatments that emphasize the importance of physiological state and behavioral regulation in the expression of several psychiatric disorders including autism and provides a theoretical perspective to study and to treat stress and trauma.
Read more...
UNDERSTANDING
Where we have been & what we have become
Is where we keep going.
UNLESS
WE
Change Our Ways.
"Seek and you shall find"
777
(Click logo and the Link shall open)
RUPERT SHELDRAKE
Presence of the Past
Transference of Morphic energy.

And

Dr Nardine Burke Harris speaking here on
Adverse Childhood Experiences
.
Medical results from the study of 15,500 adult Americans.
Further understanding of our Differences at
Mental Wealth
.
Further Interests, Enquiries, Counselling & Supervision Sessions
Please call 0412 777303
This e-mail address is being protected from spambots. You need JavaScript enabled to view it .

Numerous studies have already demonstrated that the thinking processes are significantly changed when individuals are exposed to prolonged or repeated experiences of trauma.

During war, the thought patterns of the brain are dramatically rerouted to engage a more primitive survival thought process used only for emergencies.
The longer an individual is in a trauma inducing environment or the more intense the traumatic experiences, the more deeply engrained these defensive thought processes become.
When the individual leaves the trauma environment, this more deeply engrained thought process now becomes the preferred pathway of even minor stressors.
As a result of this temporary neural readjustment, the individual suffers from what is known as a loss of neuromodulation.
They are unable to regulate their neural responses to an appropriate level.
Their responses to minor stressors are still regulated to the same intensity of someone in a life/death situation of war.
Read more...
OBSESSIVE COMPULSIVE BEHAVIOUR
Major Endocrine Glands:

EQUATOR AT GREEN ZONE
Heart, Lungs,Thymus.1
Pineal
2
Pituitary
3
Thyroid
4
Thymus
5
Adrenal
6
Pancreas
7
Ovary
8
Testis




Obsessive Compulsion.
This human condition of OCB has been given a "label" and place in the Mental Health
world to explain repetitive behaviour which occurs when individuals surrender to
"Ego's tricky" stimulating of some exciting early childhood experience which
spontaneously activated the endocrine system (in past experience) to produce
sensation altering
neural transmitters
and pain diminishing excitement
Endorphins
.
Consequently ungratified residual desires are stimulated by "Ego's barking" watch dog
of continual neural & emotionally sensed disturbance.
Maybe even unconscious disturbances which the individual has learnt & trained
themself to over ride & ignore by engaging their chosen & experienced form of
avoidant behaviour, be that Gambling, Alcohol, Sex, Pornography, Mastubation,
Drugs, Risks, Food, Exercise, Gym, Travelling, Running, Work, Digital Entertainment,
Sport, Family, or hobbies intending to seek distraction from the perpetual residual
sense of discomfort when not BUSY... otherwise occupied.

Hypersexualiy
A Diagnosis?
Unfortunately earlier determination of OCB has give rise to an over riding distinction
of being some
addiction.

Very
unfortunate and damaging because once the individual accepts this respective
"charge / diagnosis" they tend to grant themselves permission to be, take on and
adopt the full identy of that label which we as therapists & clients must then name,
dissolve and remove from the underlying conscious impairment before we
are able to commence productive healing therapy on the underlying,
endless aching need, the trauma, which in 99% of situations reverts back to
adverse childhood experiences
of abuse, abandonmenmt, emotional &
Physical under nourishment & general pain felt emotional neglect.
While not yet fully acknowledged as a legitimate mental health disorder in
the clinical literature (reportedly due to a lack of research study), sexual addiction
and hypersexuality nevertheless is becoming identified in the public consciousness
as legitimate neuropsychobiological disorders.
Like and as with all other AVOIDANCE behaviours.
Obsessive love or Obsessive Love Disorder.

This slow shift in consciousness regarding this disorder is largely due to the
escalation of technology-driven sexual problems, the growth of international sexual
recovery 12-step groups, evolving research study data, as well as the term
"sex addiction" being consistently referenced in relationship to the highly publicized
problem sexual behaviors of certain major political, entertainment and sports figures.
So for young women and men progressing from the infirmary of adolesence to adult
hood we find many who become "stuck" in their own familiar, systemic self
abandonment leaving us struggling with the conviction of our own self determination
having fallen victims to our own "Barking Dog" of the Nasty inner Wolf .....
that one we feed by not "locking the chooks up" (our habitual negative thoughts)
at night before settling our mind & body for restful sleep.
Two Wolves
Mindful Consciousness Vs Ego.
The Wolf we feed grows.
Hypersexuality
From Wikipedia, the free encyclopedia
Hypersexuality
is extremely frequent or suddenly increased
libido
.
It is currently controversial whether it should be included as a
clinical diagnosis
used by
mental healthcare
professionals.
Nymphomania
and
Satyriasis
were
terms previously used for the condition in women and men, respectively.
Hypersexuality may be a primary condition, or the symptom of another medical
disease or condition; for example,
Klüver-Bucy syndrome
or
bipolar disorder
.
Hypersexuality may also present as a side effect of medication such as drugs used
to treat
Parkinson's disease
. Clinicians have yet to reach a consensus over how best
to describe hypersexuality as a primary condition, or to determine the appropriateness
of describing such behaviors and impulses as a separate pathology.
Hypersexual behaviours are viewed variously by clinicians and therapists as a type
of
obsessive-compulsive disorder
(OCD) or "OCD-spectrum disorder", an addiction,
or a disorder of impulsivity. A number of authors do not acknowledge such a
pathology and instead assert that the condition merely reflects a cultural dislike of
exceptional sexual behavior.
Consistent with there not being any consensus over what causes hypersexuality,
authors have used many different labels to refer to it, sometimes interchangeably,
but often depending on which theory they favor or which specific behavior they were
studying. Contemporary names include
compulsive masturbation
,
compulsive sexual
behavior
, cybersex addiction,
erotomania
, "excessive sexual drive", hyperphilia,
hypersexuality, hypersexual disorder, problematic hypersexuality,
sexual addiction
,
sexual compulsivity, sexual dependency, sexual impulsivity, "out of control sexual
behavior", and
paraphilia
-related disorder.
TREATMENT
Progressive development of self discipline is the cure to self managment of these
invasive obscessive thoughts which can and must be intercepted and
managed
immediately by mindful attention and
self awareness
to allow the individual release
from such restrictive self imprisonment by the destructive self erroding adopted,
avoidant behaviors.
Therefore we recommend only feeding the Good Wolf.
Read more...
Life wounding Separation & Abandonment within Ridiculous Stoic Cultural Expectations

Intent of this article is to bring mindful as in conscious understanding to the physiological & psychological impact of any sensation of separation beyond birth from womb during life's conscious journey through the outer world of all people.
Additionally others may choose to revert to earlier creation & foundation of cultural
customs & genetic expectations which have been generationally transferred since human life began from the process of perpetual creation.

Here we consider physical birth to the end of earthly consciousness within the physical body.


Be it relatively well considered and understood that Nursing Mothers provide those first
essential nourishing, nurturing and bonding experiences to permit, house and incubate
from the physical developmental, transference and introduction to the outer world
without any perceivable emotional physical or spiritual disruption to the infant child.


Breaching of Energetic connection.
However any break in this contact can & too often does affect aspects of normal
progressive infantile development.
To the degree that any naturally healthy mortal infant adolesent maybe critically impacted physiological & psychologically should any emotional separation occur.


Aspect of the tender, delicate, vulnerable, young species may contract,
Withdraw completely, become stunted by any & all
Perceivable pain felt element of separation, including any cultural sense
of emotional under nourishment & under achievement.

Exaggerated in the worst instances by complete abandonment
Causing the actual breaching of this critical energetic connection.

Here the Psyche becomes divided
We psychologically Separate Ourself
from
Our SELF.


Read more...

During war and violence, the body protects itself by producing large quantities of adrenaline.
This produces a hyperarousal response in the individual which is necessary to protect the person during war time. Additionally, the body reduces its production of serotonin which is a drug that inhibits impulsive behaviors.
Decreased serotonin in humans has repeatedly been correlated with impulsivity and aggression.

And, on animals a decrease in serotonin produced an exaggerated emotional arousal and/or aggressive display.
The combination of increased adrenaline and decreased serotonin is precisely what causes an otherwise normal person to act out of aggressive emotions. If the levels of adrenaline and serotonin were properly balanced, they would be able to refrain from acting from a defensive, hyperarousal response.
The difficulty arises when we withdraw the individual from the danger environment and immediately return them to normal environments. Their biochemical responses are still highly activated so that minor, everyday stressors create an exaggerated reaction. Thus, normal family issues that would otherwise not disturb the individual now become extreme problems with a life/death intensity associated to them.
Symptoms to look for which may indicate chemical imbalances are:
mood swings

hyperaroused reactions

exaggerated startle responses

social withdraw or depression
Read more...

Because the body is a living organism it has certain protective mechanisms built into it that react instinctually during times of danger.
These mechanisms contract the body pulling the muscles tightly together for protection.
However, if an individual must live with tightly contracted muscles, after a while the body learns to live in the contracted state even though the danger has subsided.
General exercises usually do not rid the individual of these deep chronic tension patterns. However, a unique series of exercises called Trauma releasing exercises have been developed to relieve the individual of very deep chronic tension patterns created during the time of severe stress or trauma.

If individuals do not attend to their bodies after living through traumatic events, they will usually carry with them deeply embedded patterns of tension that will eventually take a toll on the body's structure and function.






Symptoms to look for which may indicate a chronic contraction in the body are:
Lower back pains.

Neck and shoulder tension and aches.

Gastrointestinal problems.

Chronic headaches.
Read more...

A very dear friend wrote asking my advice about a relation who had returned from military service in Iraq and who was now spending endless hours playing computer games and withdrawing from the family.

So I replied thus:
Now without doubt I would say that your man in question is using his mental concentration to avoid contact with the very frightening unsafe, dangerous reality of events experienced in combat and during training.
Commonly spoke of as trauma, then reverting to Post Traumatic Stress Disorder.
The transcript of a wonderful program is here on ABC Australian Story on 29.03.08.
Unfortunately the pod cast for that program is not up yet so you will simply need to get the story from the transcript, of course so much is missing without the visuals of the foot LESS children in the orphanage and the image of this chain smoking, chain wearing Grand Father HD biker with 35 silver earrings in his left ear, a ring on every finger and a beer barrel gut like mine, its not mine 'cause mine's still with me unfortunately.
This man and now his mate came back from Vietnam after their first jaunts as 19 year old soldiers (boys) who went away as trained killers and became boozing, drugging womanizing, lost men for the next 30 years after risking their lives daily in an un-winnable war.
They eventually returned home to witness ANTI war marches.
What a hideous way to come home from such real, genuine life threatening danger , what a gut turning experience this was for those young brave men.
Read more...

Counselling, Psychotherapy,

Massage

& Trauma Releasing Exercises
HISTORY

Most recent research in the field of traumatology is helping to dispel this limited view of trauma and post traumatic stress disorder (PTSD).

The cross-fertilization of fields of study such as psycho-biology, neuro-physiology and physiological psychology are revealing new levels of understanding of the effects of trauma on the human organism.
This is helping multiple scientific fields to acknowledge the critical interaction and mutual interdependency of autonomic body responses and neurological processes.
Whether the trauma occurs in a cognitive, physiological, emotional, or interpersonal form it is inevitably carried by the physical body.
Rothschild (1994) puts it very succinctly:
One only has to read the most basic of the literature on the function of the brain, the nervous system and the physiology of stress to understand that the mind and the body are undeniably linked.

THE NEW PARADIGM
Body sensitive psychotherapy.
This shift in awareness is increasing the recognition that trauma is primarily an autonomic, physiological, anatomical and neurological response and this response creates a secondary psychological adaptive behavioral response.
Acknowledging that the human organism has a systematic set of autonomic responses that become engaged during the time of trauma allows us to study these unconscious responses in therapy thereby reversing their effects on the individual.
If these autonomic responses can be reversed, then the secondary psychological disruptions can be identified and limited and the psyche of the individual can be restored to health much more readily.
Read more...
TRAUMA THERAPIES & RECOVERY TREATMENT

Massage Therapy Exercises, Counselling & Psychotherapy for the treatment for accumulated stress and
Post traumatic stress therapy (PTSD)
Our natural human organism with our higher nature is far smarter and eons ahead of any fundamental learning accumulated by studying the living breathing organism we refer to as homo sapiens otherwise spoken of as modern man. However we are fortunate in that medical science, organic biology and body centered therapy are beginning to join together with some very interesting and rather obvious conclusions.
Firstly the sciences are beginning to agree that there is an immediate link between the emotional and physical being which the learned or cognitive part of the mind attempts to control and over rule by disreguarding and suppressing emotional impulses which the living being transmits to the brain to maintain safety.
Living in a an ever abusive society there is little real safety, hence stress levels rise and are reflected in social behaviour such as world media reported war, shooting bombing, horn blowing, road rage, accidents, street violence, disobedience, graffiti, regular occurrences and observations to which we are constantly exposed.
We are all exposed to these and other dangers daily so stress is truly on the march and we have little option than to live with it in this congested unsustainable manner of human neglect.

Denying the stressors:
Because we think we are so clever we have unwittingly taught ourselves to ignore & to a larger degree tolerate these life preserving, disturbing sensations.
Through time and the evolutionary process our Ego simply desensitize the brain from responding to these life preserving impulses with massive consequences to our physical health individually and as a society.

The greater part of society has become desensitized through generational ignorance, transference, pitiful neglect and a patriarchal, commercially driven unsustainable world process of earthly abuse with deliberate neglect due to consequential spiritual denial.

Domestic violence regularly leads to death of partners and siblings due to the perpetrators inability to deal with emotional stress so they lash out in dysfunctional, EGO empowered ANGER.
All war is violence and abuse On the greater scale.

In too many instances this is the unfortunate consequence of the environment in which individuals were raised, environments where anger, domination and rage were modelled to be considered "normal" behaviour.

So the wisdom within the ancient adage of "An eye for an eye umtimately leading to two blind people".

History records that "When a society or species becomes divided from within itself ultimate collapse is emminent".
Read more...
MISOGONISTIC ABUSE
As a society we are progressively undermining our own social structure as the materialistic influence of advertising continues to erode our spiritual sense of self identity as we are being deluded in scramble for love attention and recognition by commercial trickery which plays upon basic vanity and sexual craving for survival of the species.
Should you bother to doubt or challenge such you are invited to
watch
here.
We see defined in Wiki that Misogyny is the hatred of, contempt for,
or prejudice against women or girls.
Misogyny can be manifested in numerous ways, including social exclusion, sex discrimination, hostility, androcentrism, patriarchy, male privilege, belittling of women, violence against women, and sexual objectification.
Misogyny can occasionally be found within sacred texts of religions and mythologies, and various influential Western philosophers and thinkers have been described as misogynistic.
As an awakened society we do have considerable rugged and rigid psychological terrain to work through as we make our way into the deluded consciousness of the patriarchal chauvanistic males who continue to attempt to maintain and dominate our eternal bearer, the female of the species in the hope that he can get a few shots away to settle his aching crutch.
For now I leave
Neil Diamond's message The Art of Love
for the blokes to consider before their ignorance leaves you alone and lonely forever seeking comfort to rely upon away from yourself.
That is
Dependency
. And as she told you "She is Not your Mother".
Always here and very happy to help my fellows who remain lost in the wilderness.
Call 0412 777 303
Or This e-mail address is being protected from spambots. You need JavaScript enabled to view it for appintments.
My best regards As Always Rod.
ADDICTION OF INDOCTRINATION
BEYOND FUNDAMENTAL INDOCTRINATION

Sanitising religion makes it all the more insidious when it is toxic.

Ignatius of Layola depicting his celestrial vision. (R)


Small children are biologically dependent on their adult caretakers;
Miraculously conceived into their Spiritual survival mechanisms is a sense to trust supporting authority, to stay safe and alive.
Religious teachings take hold easily in their immature developing brains while the adults conveniently keep control of the information.
These cults within churches propogate endless generations,
Where Religious meme complexes reproduce.
So masses of believers learn to value self-loathing denial and negativity
The fear apocalypse.
St Ignatius of Layola has been attributed of saying:
"Give me a child (boy) till the age of seven (7) And I shall Cut you the man"

So with such misleading, faithful indoctrination Churches do their best to Bonsai Little children's minds with religous
Dogma
in the first couple of school years.
All to develope a
"God Fearing regieme"
To which the indoctrinated faithful pledge undying allegance.
Threatening, that to leave such congregation will lead to eternal condemnation.
So so sad.
Metaphorically the young over performing child trying to please rather than making a mistake.
Read more...